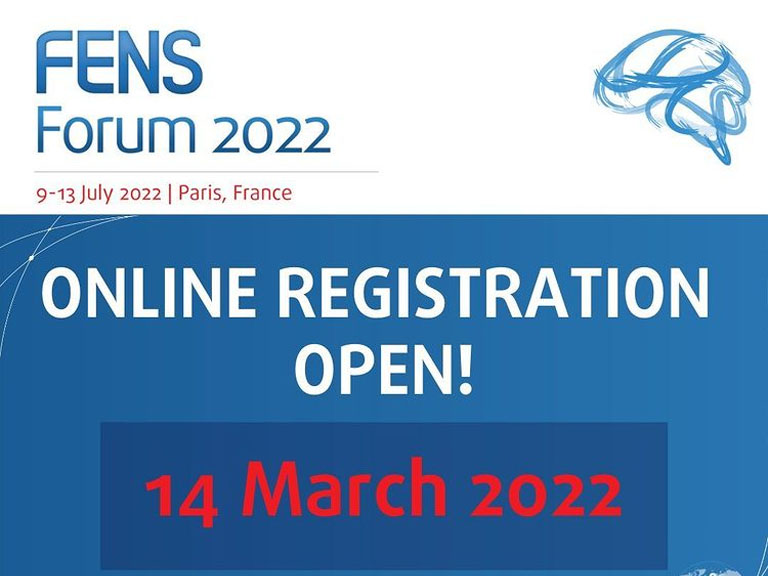 The FENS Forum 2022 is Europe's largest international neuroscience meeting. It will feature an inspiring and diverse scientific programme complemented by plenary and special lectures, symposia, lively poster sessions, special interest events and networking and social activities. FENS and the Société des Neurosciences are looking forward to welcoming the neuroscience community to Paris (France) on 9-13 July 2022.
FENS Forum 2022
9-13 July 2022
Paris, France
The online registration for the FENS Forum 2022 is now open, and you can save on registration until 24 May 2022!
The FENS Forum 2022 will be an onsite experience with virtual features to include the broadest participation possible. Registering online will allow you to:
Access to selected sessions of the scientific programme. The sessions will include the opening ceremony, the Brain Debate, and all plenary and special lectures.
The selected sessions will also be available on-demand for the duration of 3 months
Certificate of attendance
You can still register onsite with regular fees and enjoy an outstanding onsite and online experience with the best neuroscientists in Europe.
See you in Paris!
Don't forget to follow #FENS2022 on social media to stay updated!