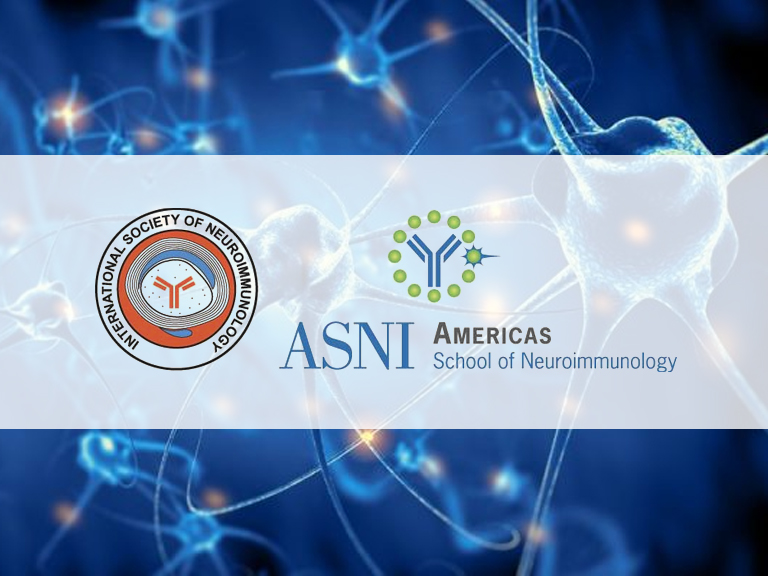 Announcing the ASNI Monthly Neuroimmunology Seminar Series
The Americas School of Neuroimmunology (ASNI), a regional school of the International Society of Neuroimmunology, is pleased to continue its monthly seminar series on neuroimmunology. The seminars are virtual, at no cost, and will occur on Thursday noon Eastern Time in the 3rd or 4th week of each month. We are committed to delivering cutting edge content by international experts and their trainees across neurological conditions. We are proud to have the confirmed schedule below.
We look forward to your attendance.
Co-leads: V. Wee Yong (Canada, vyong@ucalgary.ca) and Etty (Tika) Benveniste (USA,tika@uab.edu)
AT NOON ET:
April 22, 2021: Dr. Johanna Joyce (University of Lausanne) on brain tumour immunology
May 20, 2021: Dr. Tony Wyss-Coray (Stanford University) on neuroimmunology of aging
June 24, 2021: Dr. Anna Molofsky (University of California San Francisco) on neuroimmunology of psychiatric disorders
2nd ASNI Neuroimmunology Seminar
Title: Exploring the Immune Landscape in Diverse Brain Cancers
With: Johanna Joyce (University of Lausanne, Switzerland) & Roeltje Maas (Jocye Lab)
MODERATORS:
Sunghee Cho (Weill Cornell Medicine, USA)
Jason Plemel (University of Alberta, Canada)
LANGUAGE: English
HOW TO ATTEND:
CLICK HERE TO REGISTER!
PLATFORM: Zoom
LINK:  https://zoom.us/meeting/register/tJcrcO2hqzIrE9NjMizc-_1M4pQLEBqijXOy‌
Not a member? You can sign up today at www.isniweb.org!