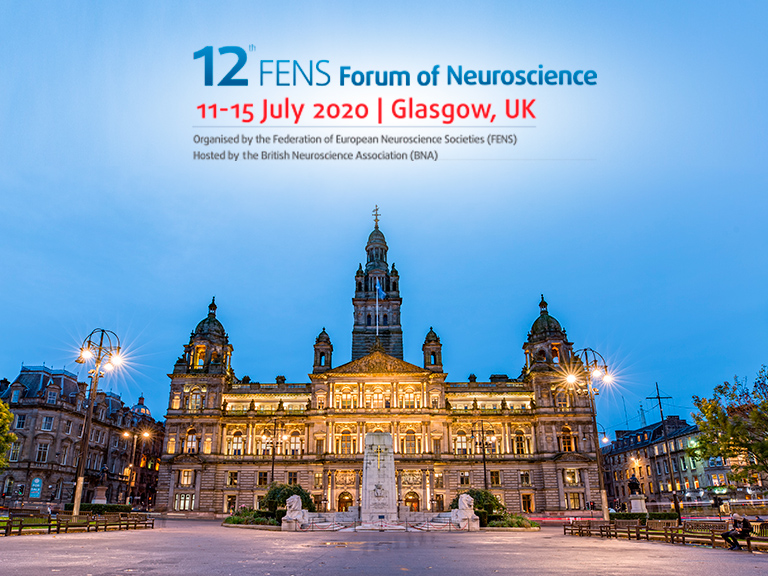 Dear SfN Chile Chapter,
On behalf of the Federation of European Neuroscience Societies (FENS) and the British Neuroscience Association (BNA), I would like to update you and your members that the abstract submission deadline is fast approaching for the 12th FENS Forum of Neuroscience (FENS Forum 2020).
Please kindly share the abstract submission, main travel grants, and early registration deadline – 18th February 2020 – with your members by simply sharing the following message or social media posts:
12th FENS Forum of Neuroscience
11-15 July 2020 | Glasgow, UK
www.fens.org/2020
Take your research international and develop your network by presenting in the vibrant poster area at the FENS Forum 2020!
Gathering more than 7,000 attendees from all over the world, the FENS Forum of Neuroscience is Europe's largest international neuroscience meeting and covers all aspects of neuroscience, from basic to translational research.
There are plenty of opportunities to support your attendance (1) FENS-IBRO/PERC Travel Grants; (2) Member Society and Partner Grants; and (3) FKNE Childcare Grants.
Abstract Submission and Early Registration Deadline: 18 February 2020
To learn more about abstract submission, click here