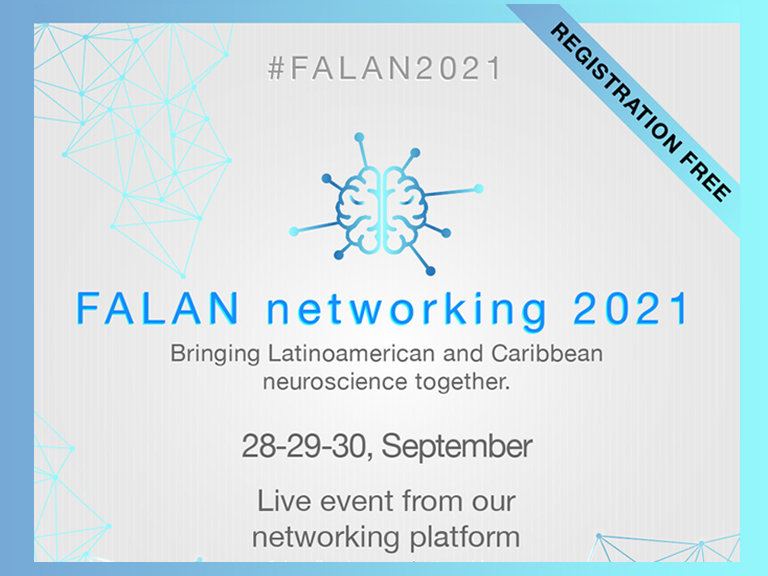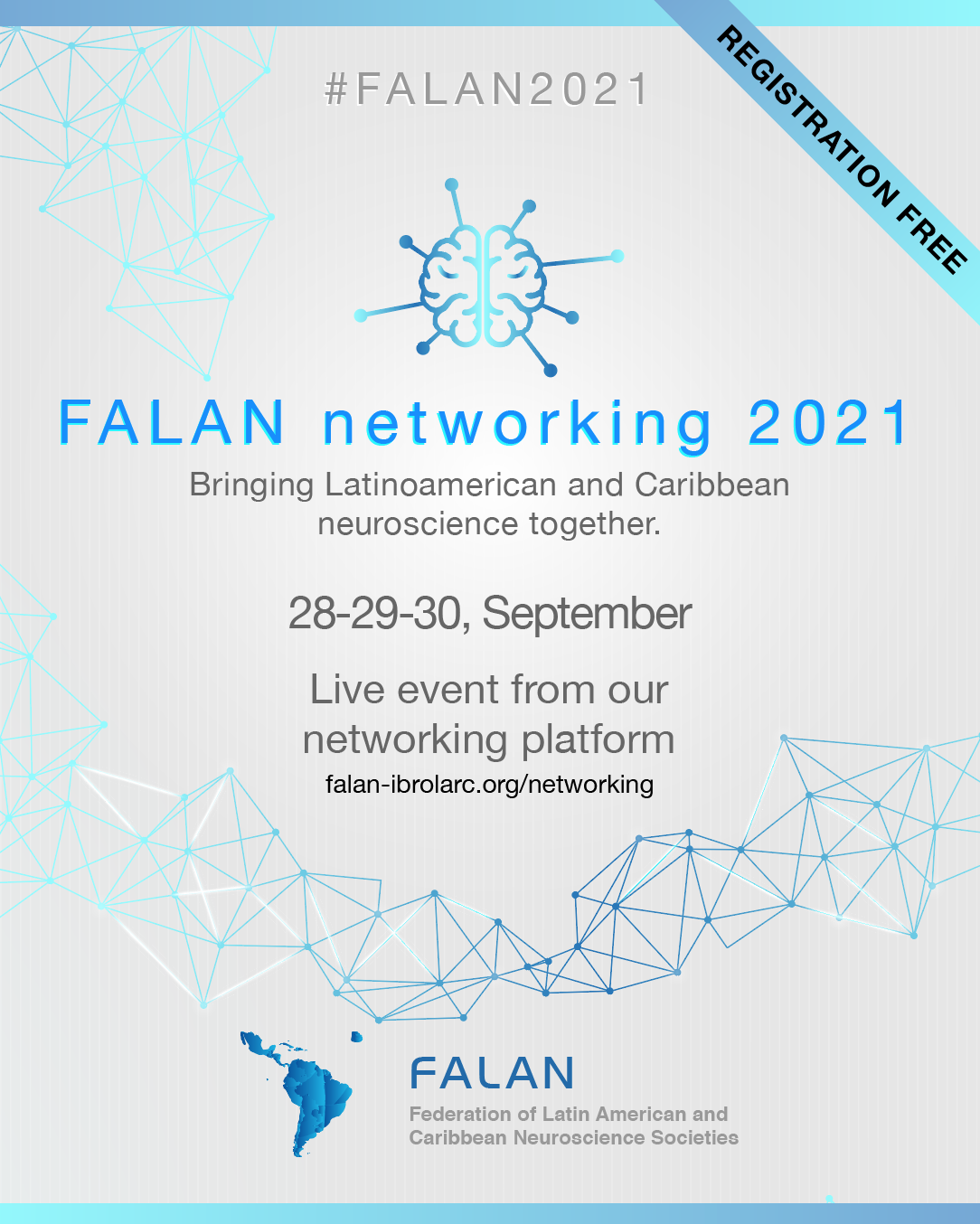 FALAN networking 2021
Registration Open and Free!
September 28, 29, 30, 2021.
How do I participate in FALAN networking 2021?
If you still do not have your profile on the FALAN social network, first register on the platform: https://falan-ibrolarc.org/networking/
Once inside you will easily find the registration form for FALAN Networking 2021. The deadline to register is September 21, 2021 at 23:59 hours (GTM -3).
The live transmission rooms will be enabled on the days of the event. We will send you the information to access by email.
.
Meanwhile you can participate in discussion groups and forums or create one with a theme that seems important to the scientific community.
.
We will wait for you!
#FALAN2021 #FALAN #FALANneurociencias #FALANneuroscience #FALANnetworking2021
Scientific Program