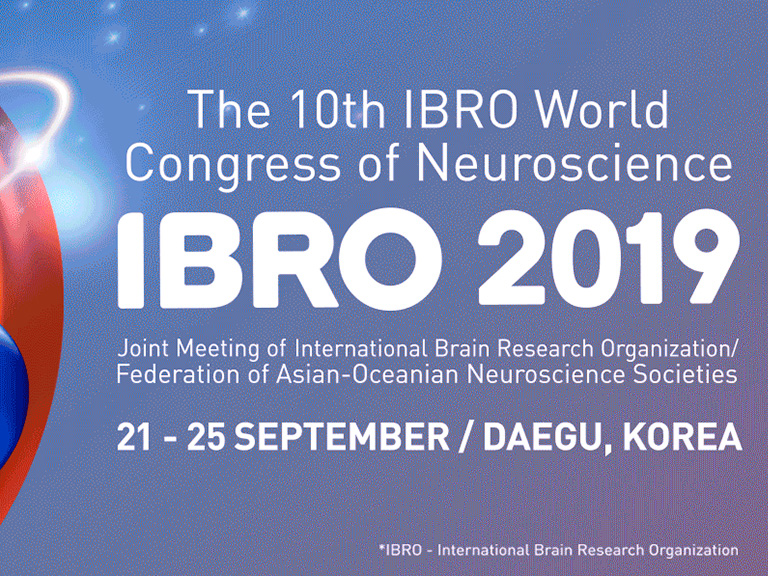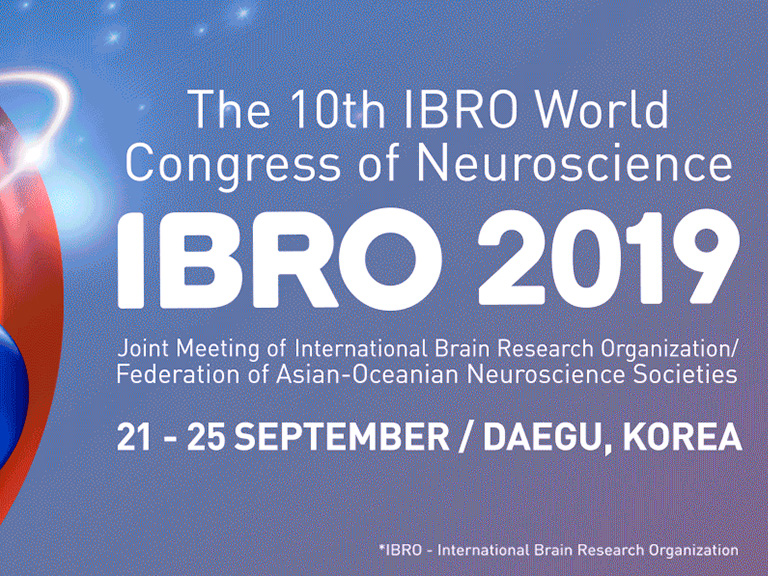 WELCOME MESSAGE
Greetings,
On behalf of the organizing committee, we are privileged and honored to host the 10th World Congress of Neuroscience (International Brain Research Organization; IBRO 2019) between 21 – 25 September, 2019 at EXCO, Daegu, Korea. The IBRO World Congress has been held every four years since 1982. It is one of the most prestigious international meetings attended by over 4000 neuroscientists from around the world. It is a fascinating opportunity for participants to share the latest information and knowledge in the diverse areas of the brain research and neuroscience.
IBRO aims to promote neuroscience research and communication among researchers around the world. One of its foremost emphases is on supporting education of young investigators in developing countries.
We plan to meet the aims and standards of IBRO with an excellent scientific program. Plenary and keynote lectures including Nobel laureate Professor Erwin Neher and over 40 symposia with nearly two hundred experts in various fields of neuroscience will be the centerpiece of the whole conference. We will have multiple satellite sessions and meetings for special topics in addition to bring a rich content for all participants.
We invite you and your company join us and take advantage of this unique event to advertise your products and services and join the neuroscience community. The networks of scientists from both academia and industry you would be exposed to will bring a new opportunity for your company. Detailed information about scientific program and sponsorship package is provided below.
Our organizers will make every effort to offer a rich content and diverse viewpoints unparalleled among neuroscience meetings. We thank IBRO, FAONS (Federation of Asian-Oceanian Neuroscience Societies), city of Daegu, and all sponsors and exhibitors for their contribution to IBRO 2019. We look forward to seeing you at EXCO in Daegu, Korea. Thank you.
Sincerely yours,
Pann-Ghill Suh

Co-chair of
Organizing Committee, IBRO 2019
President,
Korea Brain Research Institute

Sung-Oh Huh

Co-chair of
Organizing Committee, IBRO 2019
President-elect,
2019 Korean Society for Brain and Neural Sciences